CONTACT US HERE:  RICHMOND: 03 544 6352
Design - Manufacture - Install
At Nelson Shade Solution we design, manufacture, and install a wide range of outdoor products.
Whether you need shade from the hot sun, protection from rain or wind or you want to make your outdoor area into a usable space all year round, we have a solution for you.
We cater to both residential and commercial, including schools, playcentres, hospitals, lifestyle villages, cafes, parks, public facilities, and more.
Nelson Shade Solutions uses top quality materials and fittings to ensure a long-lasting addition to your outdoor area.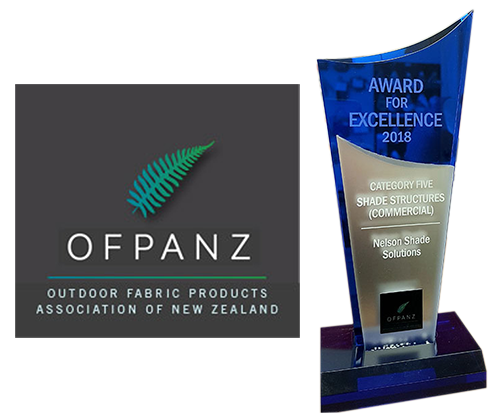 Our Community
We're a local business relying on the local community, so we like to give back. Nelson Shade Solutions has been involved in a wide range of community projects and we want to be involved in more. Contact us if you think we could help you.
Some feedback from our customers
Many thanks for that- we went up and had a look this evening. It looks great- we're really happy with it.
Sail looks great. Thank you for an excellent job. Well done and great to deal with.
Mortimer Upholstery and Marine Covers
This is our sister company run out of the same building with specific team members assigned to these services. Our team has experience with a vast range of auto upholstery and marine canvas jobs. We are the indoor and outdoor textiles business of choice for the Top of the South.